Asian American Federation Hosts Annual Charity Bowl-A-Thon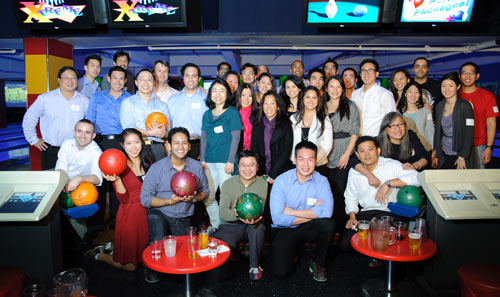 3rd Charity Bowl-A-Thon at Bowlmor Lanes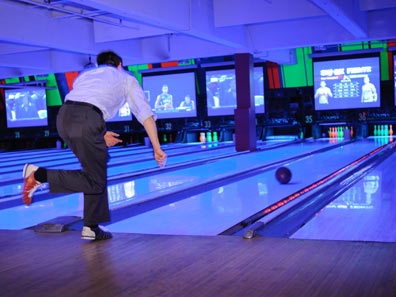 Teams in bowling action!
The Asian American Federation would like to thank everyone who supported us and attended our Annual Charity Bowl-A-Thon on November 15th, 2011.  Over 50 guests and 9 teams competed and supported our cause to help disadvantaged Asian Americans this holiday season.  Participating companies included:
Cadwalader, Wickersham & Taft LLP
Chubb NYC
Ernst & Young LLP
Thomson Reuters
Time Warner
Verizon
Weil, Gotshal & Manges LLP
Congratulations to TEAM Lina & Friends for winning the trophy for Most Funds Raised!  Second place honors went to TEAM Cadwalader, Wickersham & Taft LLP.  Highest Bowling Score trophies were awarded to TEAM Weil, Gotshal & Manges, and an honorable mention to the 2nd place team, Time Warner APEX.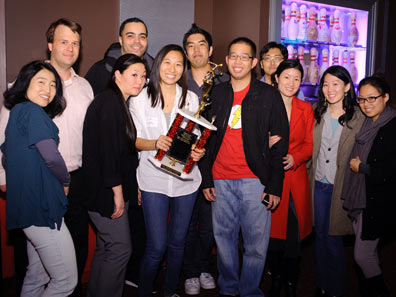 Team Lina & Friends won the Highest Funds Raised trophy!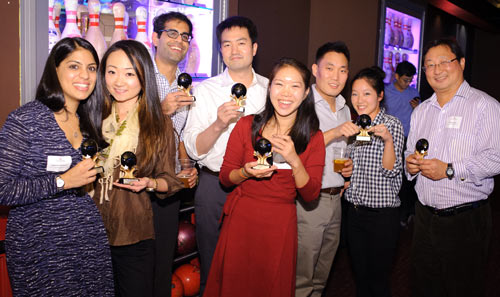 The Highest Bowling Score Award went to Weil, Gotshal & Manges
100% of these proceeds will be distributed through the Asian American Community Fund to community agencies that help Asian Americans to access resources such as safe afterschool programs for children.

Special thanks to all the bowlers, their sponsors and our supporters who "spared" no expense in helping our community. 

PHOTOS by Nick Coleman
We look forward to seeing you all again next year!

[top]