Inaugural Asian American Federation Charity Bowl-A-Thon
"Join us to Fight Asian American Poverty this Thanksgiving Season"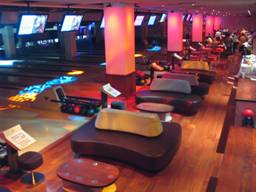 The Asian American Federation will host its first charity bowl-a-thon
Wednesday, November 11, 2009
at Leisure Time Bowl from 6-9pm.
What is the AAF Charity Bowl-A-Thon?
The Bowl-A-Thon provides professional networking, team building and socializing opportunities for corporate affinity groups through a friendly competition to help fight poverty in the Asian American Community.
How does it work?
Form one or more corporate team(s) with 6 bowlers per team.
Sign-up colleagues, friends and family members to sponsor you. (Sponsorships are treated as donations and are fully tax deductible. The more sponsors you sign up, the more you can raise for charity).
Bowl 2 games against other corporate employee teams.
Enjoy food, beverages and a post-game networking reception.
Teams with the "highest score" and "highest funds raised" win trophies and bragging rights!
Funds raised go directly to the
Asian American Community Fund
to support services that combat poverty.
Bowl to help fight poverty!
Poverty in the Asian American community is a serious and growing issue although it is largely unknown to the general public. Yet, consider the following:

Asians are much more likely to live in poverty than Whites. One in 5 Asians in NYC lived below the poverty level, and almost 41% of Asians lived in the low-income bracket.
Roughly 1 in 4 Asian children lived in poverty.
Seniors are the poorest Asian age group. Almost 1 in 3 elderly Asians lived in poverty.
Participant Registration Information:
To ensure that 100% of the funds raised go directly to the Asian American Community Fund, a non-tax deductible, non-refundable registration fee is required to help cover venue expenses. Registration for each team is $500 (6 bowlers) for the 1st team, and $400 for each additional team.

To start a team, register, or for more information, please contact Lishia Liu at lishia.liu@aafederation.org or (212) 344-5878 ext. 27.

To sponsor an individual or team online:
Please click here to sponsor an individual or team online. All sponsorships and donations are 100% tax deductible. A minimum of $25.00 is required for online sponsorships. *Please type in the individual or team name in the box marked "Designate your donation to a specific program or fund."
Directions to Leisure Time Bowl: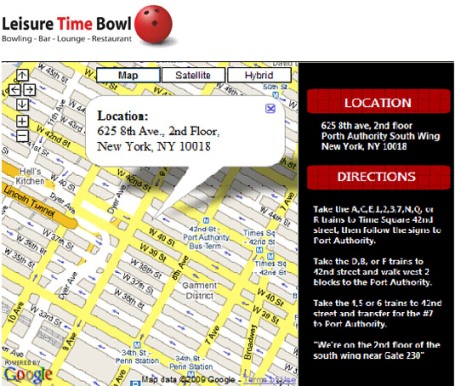 [top]