Young Asian American Philanthropists giving circle selects Asian American Federation as inaugural grantee.
On August 22, 2008, the Young Asian American Philanthropists (YAAP) giving circle selected the Asian American Federation as its inaugural grantee. The circle was founded by four high school students: Megan Ng, Christopher Hsu, Michael Hsu, Julie Atienza and two younger siblings during a Christmas dinner conversation. The students were concerned about issues in the Asian American community and wanted to learn how they could help.
YAAP's mission is to encourage the now generation to help one another and work together collaboratively for the better of mankind.They believe that in order to achieve this, it would be most productive and effective to gather a close circle of friends, pool monies together, make a contribution, and help the community.
We are truly inspired by their compassion in wanting to learn how to help our Asian communities and their leadership in taking action. The Federation thanks YAAP very much for their support and interest in our work. We wish each of them the best of luck with the circle and their future endeavors as young philanthropists and role models.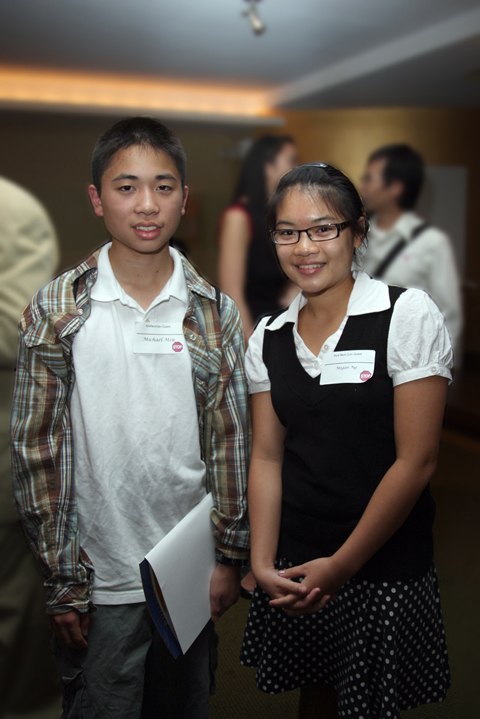 YAAP giving circle members Michael Hsu and Megan Ng

Photo by: Jimi Celeste

[top]