AAF Alpha for the Win!
Congratulations to our first ever Dragon Boat team, AAF Alpha, for making a big splash at the annual Dragon Boat Festival on August 8! They won 2nd place in the 500m final and 3rd place in the 250m final, beating out long-time contenders in the process. In between racing, they helped to spread the word about AAF's work to participating teams and connected us to future community partners.
A special thank you to EmpireBlue for their co-sponsorship of this event.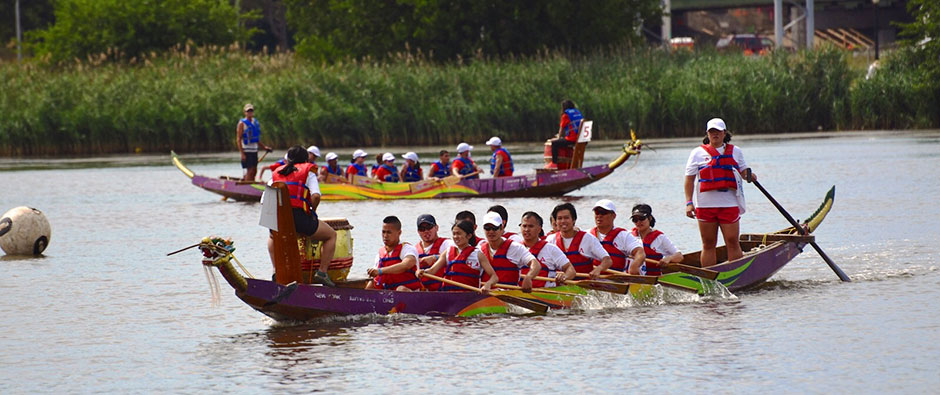 AAF Alpha team rowing hard to stake their claim on the Dragon Boat prize.

[top]