Corporate Funders Have Needs, Too: Using Communications as a Bridge
Small non-profit organizations provide critical services to communities of color, but they often struggle to build their own capacity. On May 27, we held a seminar on Understanding Corporate Philanthropy to help them formulate an approach to developing corporate support.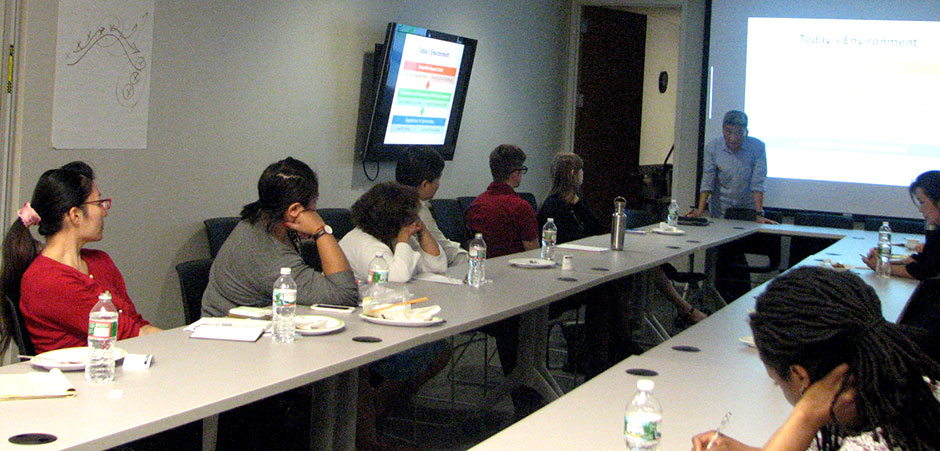 Bill Imada talked about changing the way non-profits communicate to appeal to funders' needs.
Bill Imada, a leading national marketing and communications expert in the Asian American community, trained 15 non-profit leaders to reframe their communications strategy as a form of active listening in order to discover partnership opportunities. By listening to funders, who are constantly under siege, non-profits can identify their underlying needs and find points of connection to tell the story of their work in relevant and refreshing ways.
Thank you to Bill Imada of IW Group for an innovative and eye-opening seminar!

[top]