Federation Hosts Branding and Marketing Workshop for its Member Agencies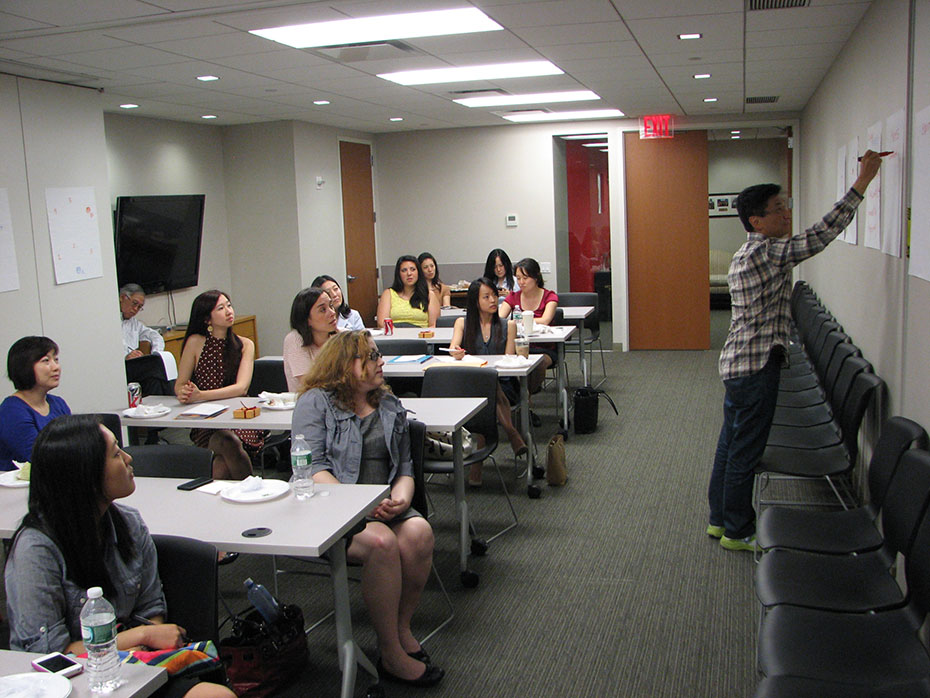 On Friday, June 21st, seasoned public relations professional, Mr. Bill Imada of the IW Group, Inc. facilitated a training session focused on nonprofit branding at the Federation's conference center. Opened to all Federation member agencies, the workshop focused on developing four core pillars: brand equity, brand personality, brand essence and brand promise. Interpersonal exercises to improve creativity and spontaneity were conducted in break out groups for teams to collaboratively tell compelling stories about their mission and programs.
The Federation humbly thanks Mr. Imada for his support of our work in helping our community agencies grow and reach new levels. We are always honored to work with the IW Group in furthering the potential of our Asian American organizations and communities.

[top]