Join us for the Here & Now Conference II on February 27, 2013
The Asian American Federation invites you to join us and IW Group
to meet Corporate Grantmakers and discuss the Do's and Don'ts of Development Strategies.
(Please refrain from soliciting or submitting proposals at this event).
PLEASE NOTE: TIME HAS CHANGED TO 10AM-3PM
Seating is limited! Click HERE to RSVP.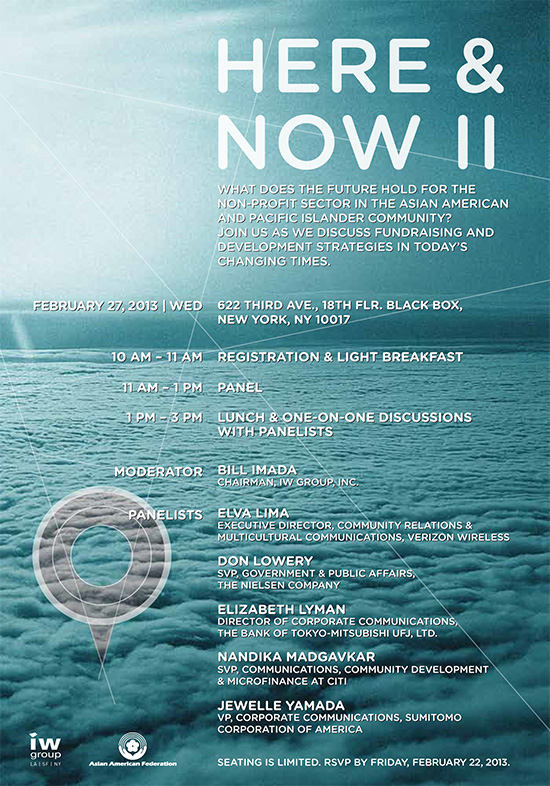 [top]