In Memoriam: Dr. Setsuko Matsunaga Nishi and Dr. C. J. Huang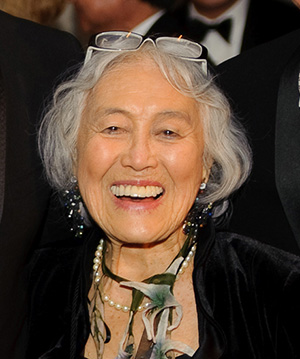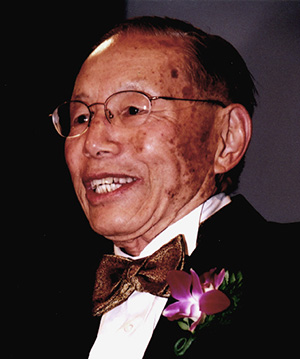 Dr. Setsuko Matsunaga Nishi, PhD (1921 – 2012), Professor Emerita of Sociology at Brooklyn College and The Graduate School of the City University of New York, died on November 18, 2012 in Cape Breton, Canada at the age of 91. Dr. Nishi was the founding board president of the Asian American Federation and a past chair of the New York Advisory Committee of the U.S. Commission on Civil Rights.  She was a pioneering scholar, a lifelong civil rights advocate, and a guiding light to generations of researchers and community leaders.
During her junior year at University of Southern California, Setsuko Matsunaga and her family were incarcerated at the Santa Anita Assembly Center following the Japanese attack on Pearl Harbor. After five months, she was able to leave incarceration and enroll at Washington University, St. Louis. She reported on local "resettlement" for the Japanese American Evacuation and Resettlement Study, and gave more than 350 speeches in the Midwest to help prepare public receptivity to the resettlement into their communities of Japanese Americans from the incarceration camps.
Dr. Nishi served for three decades on the New York State Advisory Committee to the U.S. Commission on Civil Rights; was a member of the Japanese American Citizens League; served on the National Advisory Council of the Center for Women Policy Studies in Washington, D.C.; and served on the board of directors of United Way of New York City. In 1989, she co-founded the Asian American Federation, served as its first board president until 1995, and remained an active board member.  She also contributed towards developing the Japanese American National Museum in Los Angeles.  Since 1998, she was the principal investigator of the Japanese American Life Course Study, a large-scale investigation into the long term effects on Japanese Americans of their wartime incarceration.             
Professor Nishi was honored by the Asian American Federation in 2000.  She received the Lifetime Achievement Award from the Association for Asian American Studies in 2007, and in 2009, was conferred The Order of the Rising Sun with Gold Rays and Neck Ribbon by the Government of Japan. 
Dr. Nishi was born on October 17, 1921 in Los Angeles to Hatsu and Tahei Matsunaga, who came from Kumamoto, Japan.  She was the second of four and the eldest of three sisters.  Her beloved husband Ken Nishi died in 2001.  Professor Nishi is survived by her five children – Geoffrey, Lisa, Paula, Stefani, and Mia – and six grandchildren, as well as her brother, Ernest Michio Matsunaga.
A memorial research fund has been established to complete the publication of her national study and work.  In lieu of flowers, donations should be made payable to:
Nishi Legacy Foundation
c/o Gary S. Moriwaki, Executor
Fox Rothschild LLP
100 Park Avenue
New York, New York 10016
Dr. Chang-Jen Huang (1916 – 2012), was an industrialist, calligrapher and philanthropist.  Born in Hunan, China, he received his diploma from Wuhan University, and continued his education at the University of Michigan earning his Masters of Science in Civil Engineering in 1954.  In 1955, he moved to Thailand and established the U.S. Summit Corporation's Bangkok Branch rebuilding the Bangchak Oil Refinery that became one of the largest conglomerates in Southeast Asia. 
In 1983, he established the C. J. Huang Foundation to help various U.S. based Asian American community based organizations and the Ouyang Yu Foundation to help education institutions in Hunan, China. He built the Outpatient Wing of the Liuyang People's Hospital and funded the building of the Ouyang Yu Experimental Middle School in Heng Dong, Hunan in 1986. He endowed the Huang Scholarship at the Central Connecticut State University, and in 1990 he received the Honorary Doctor of Humane Letters from CCSU. With Project Hope, he helped build the Shanghai Children Hospital and the Wuhan University School of Nursing. He was also instrumental in founding the Asian Liver Research Center at Stanford.  In 2005 he received the Philanthropist of the Year Award from the Asian American Federation, and Stanford University Dean's Medal in 2011. 
Mr. Huang passed away peacefully at home amidst his family on October 30, 2012.

[top]