Federation Donors Celebrate at Tiffany & Co. with an Exclusive Tour!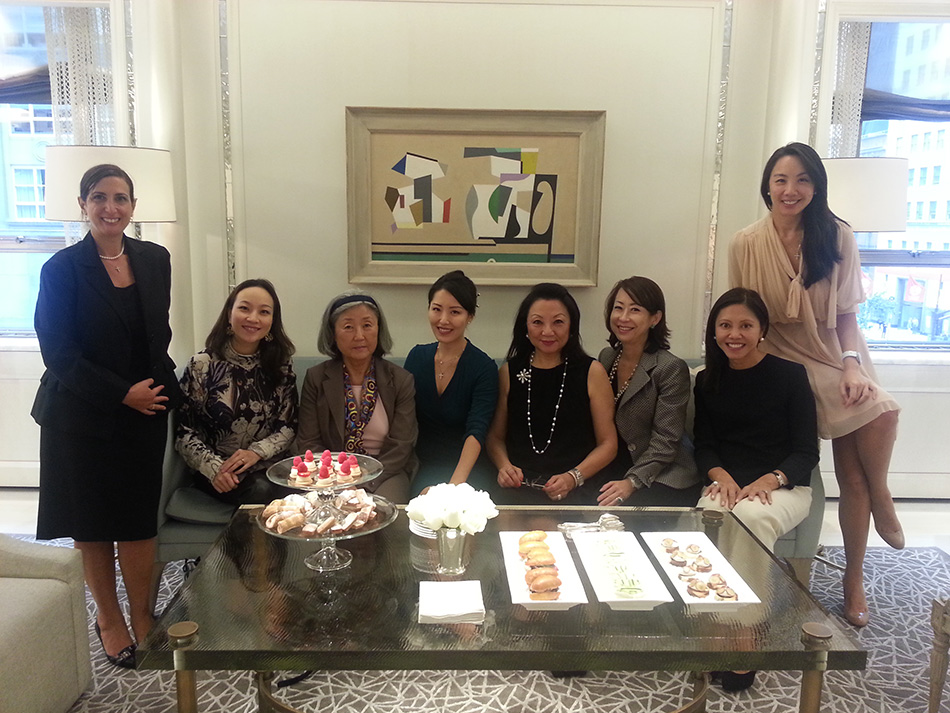 AAF donors and board directors enjoying tea at Tiffany's
As our corporate partner Tiffany & Co. celebrates its 175th anniversary this month, Federation donors were invited for a special treat – to attend an exclusive behind-the-scenes tour of the legendary company's jewelry designing, setting and making facility at its 5th Avenue flagship store.  They were treated to a lovely afternoon tea in the Tea Salon, otherwise known as the 'Jewelry Box,' which houses the latest creations before they are released to stores for sale.
"Truly, it was a special day I will never forget. What an honor. It's a girl's dream date to have tea in the vault at Tiffany's!" – WNYW/Fox5 News Anchor and 2012 Gala Emcee, Christina Park.
And Federation Board Director, Grace Lyu Volckhausen shared, "I had a great time. How many people have the opportunity to learn how Tiffany's works? It was a fascinating experience.  I hope one day I will take my granddaughters to Tiffany's and help them chose their earring or necklace. I have to save some funds for that project!"
The Federation graciously thanks Tiffany & Co. and Tiffany Wall Street for their support and valued partnership.  We also wish them a Happy Anniversary and all the best!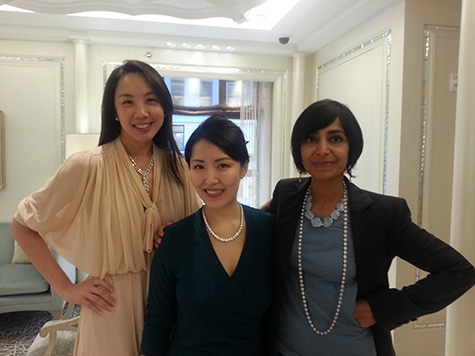 Michelle Tong, AAF Donor Relations Director; Christina Park, WNYW/Fox 5 Anchor; and Ekta Singh, AAF Board Director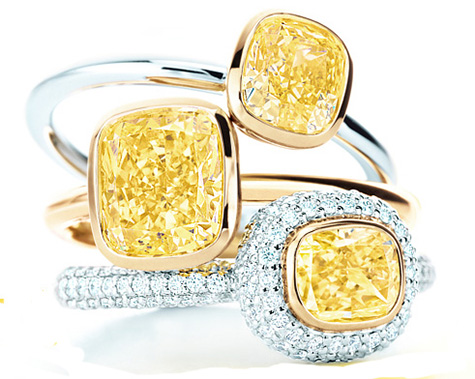 PICTURE GALLERY

[top]